General
Welcome to Wu Kai Sha International Kindergarten!  
We are one of 22 schools operated by the English Schools Foundation (ESF), the largest provider of English-medium international education in Hong Kong. Our school is located in Ma On Shan and we offer inspiring learning experiences to children aged 3-5 years old. We are an IB World School and follow the Primary Years Programme (PYP).
Principal: Christopher Coyle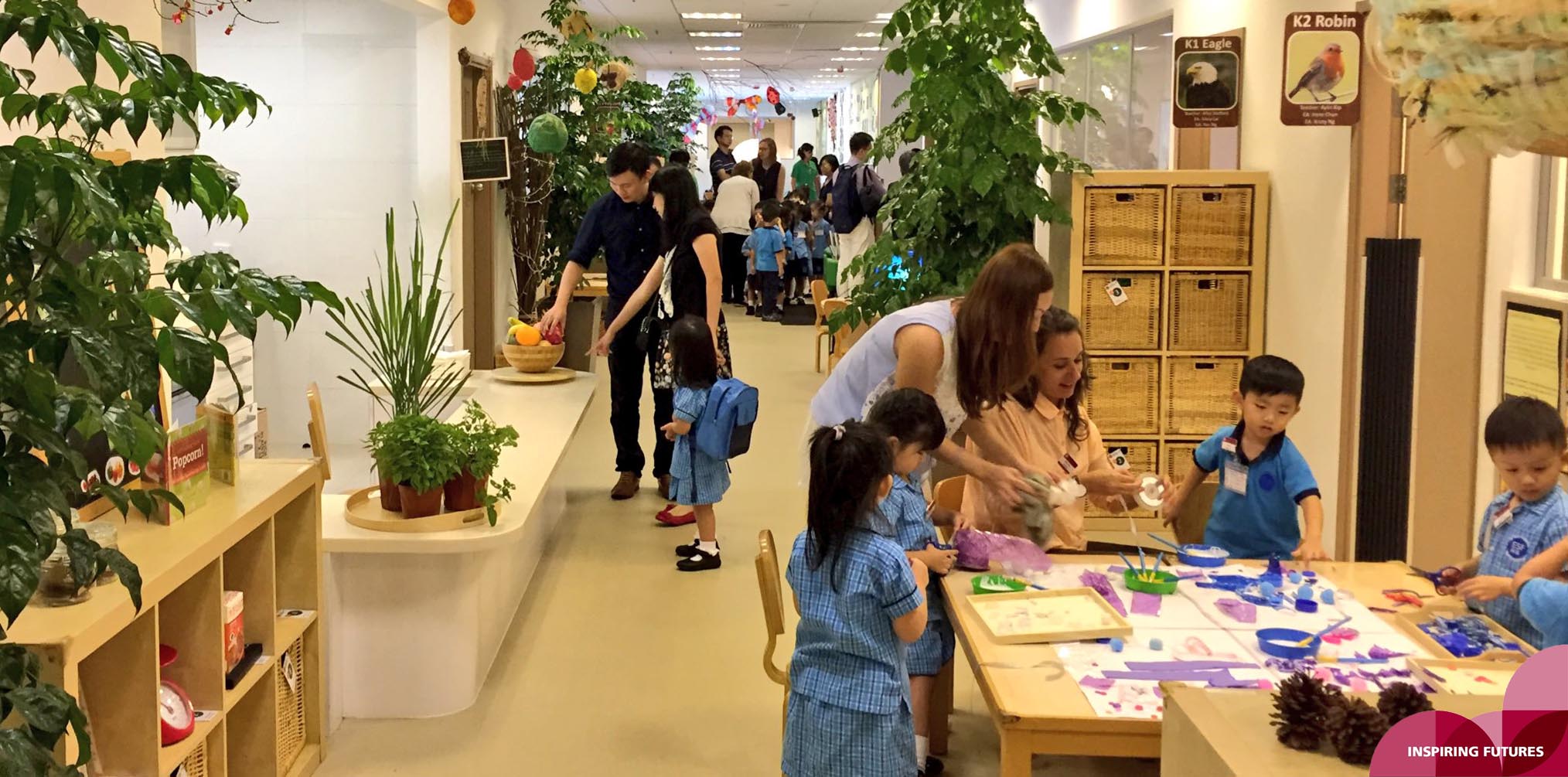 Mission Statement
"In partnership with families we aim to develop confident, creative, knowledgeable children who respect all others and participate actively within the school community. We strive to provide an engaging and enriching environment that stimulates children's curiosity and supports and develops a lifelong love of learning."
Our inquiry based curriculum encourages children to explore relevant concepts and ideas through child-centred play and exploration, real-life experiences and focussed learning and teaching activities, allowing them to develop a range of understandings, knowledge and skills in all areas of the curriculum. We have a wonderful team of highly qualified and experienced teaching staff who are both nurturing and knowledgeable about early childhood education. The school has a large, bright spaces for learning and play and children spend their time in classrooms, shared areas and in the indoor and outdoor play areas.
We operate two three-hour sessions daily - 8.30 to 11.30am and 12.30 to 3.30pm. We cater to children from Kowloon and the New Territories, have a bus service to most areas and are conveniently located near an MTR station.
Accommodation
We have capacity for 7 morning and 7 afternoon classes with 24 children in each class

Large well-resourced classrooms

Well stocked library with resources for children and parents

Indoor and outdoor play spaces including a garden

A wealth of ICT resources including interactive whiteboards, student computers and ipads

Session times are 8.30-11.30am and 12.30-3.30pm
Life for your child at Wu Kai Sha Kindergarten
Children will spend time learning in their classrooms, the shared area and in the indoor and outdoor play spaces during each session.Your child will work closely with the class teacher and EAs to develop a range of skills, knowledge and understanding in all areas of the curriculum. A range of groupings are used: whole class, small groups and one-to-one to enable all children to learn effectively. Learning is planned to cater for the needs of all children and is differentiated for individual children's skill levels.
* IB World Schools share a common philosophy —a commitment to high-quality, challenging, international education—that we believe is important for our students.

For further information about the IB and its programmes, visit http://www.ibo.org